Apple hollowform - The Making Of
Watch the whole process from start to finish and head over to my Youtube channel where I'll be posting more!
New Sycamore Collection
All these pieces come from a tree that had to be cut down to make way for an extention to a house near Galway. They were all turned shortly after the tree was felled and left to dry to their final shapes. The wood has an almost ceramic like quality.
Take a look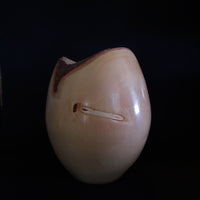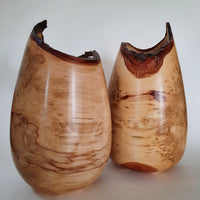 Chestnut Collection
Made from a load of Dunboyne chestnut, this wood has beautiful patterns and colours that compliment the forms I have created.
Discover
Pyrography
My talented daughter Manon decided to burn one of my woodturned pieces, deeply inspired by our beautiful Connemara landscape.
Discover